Petite Gold Leaf earrings small, 14k & sterling silver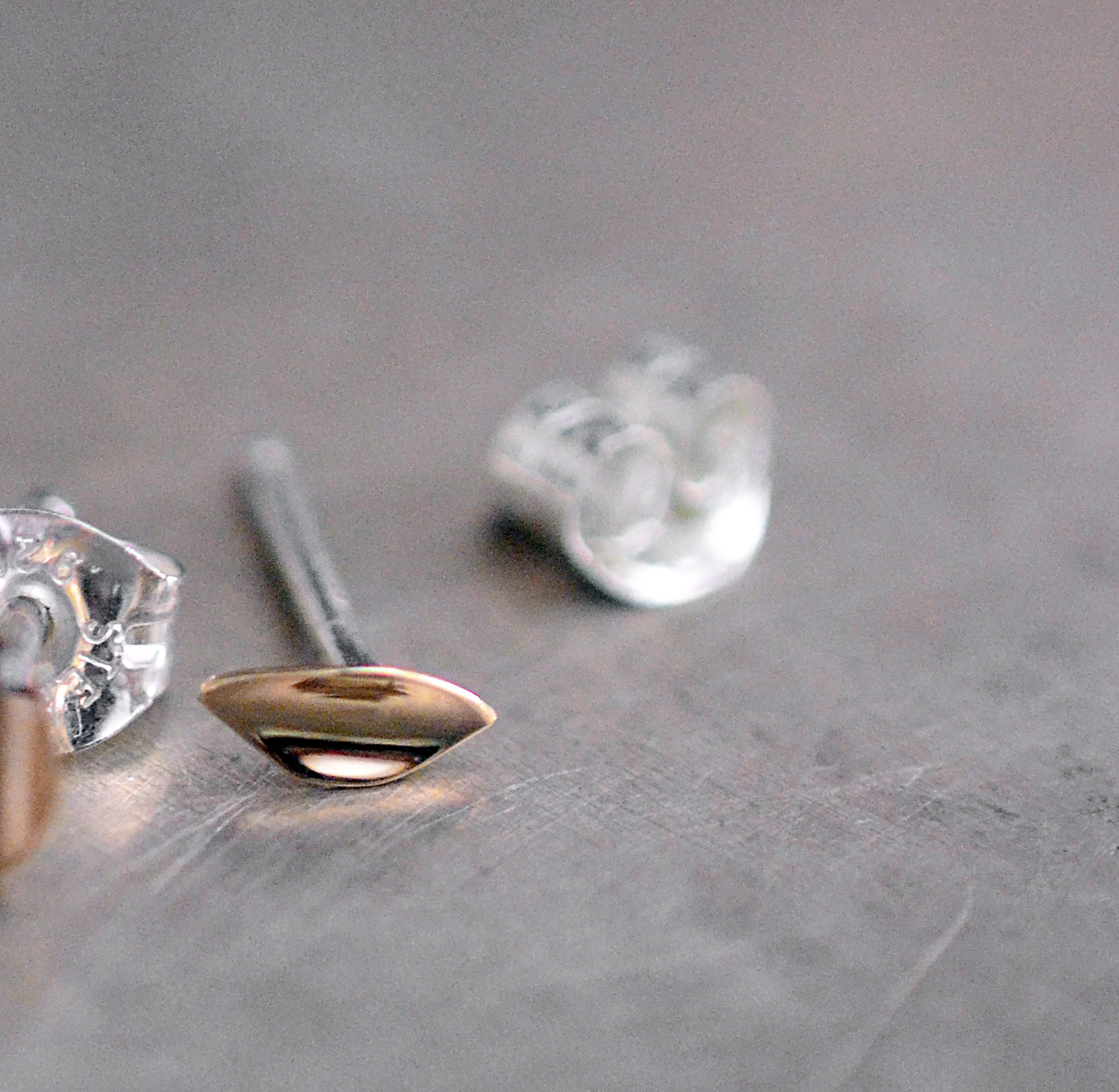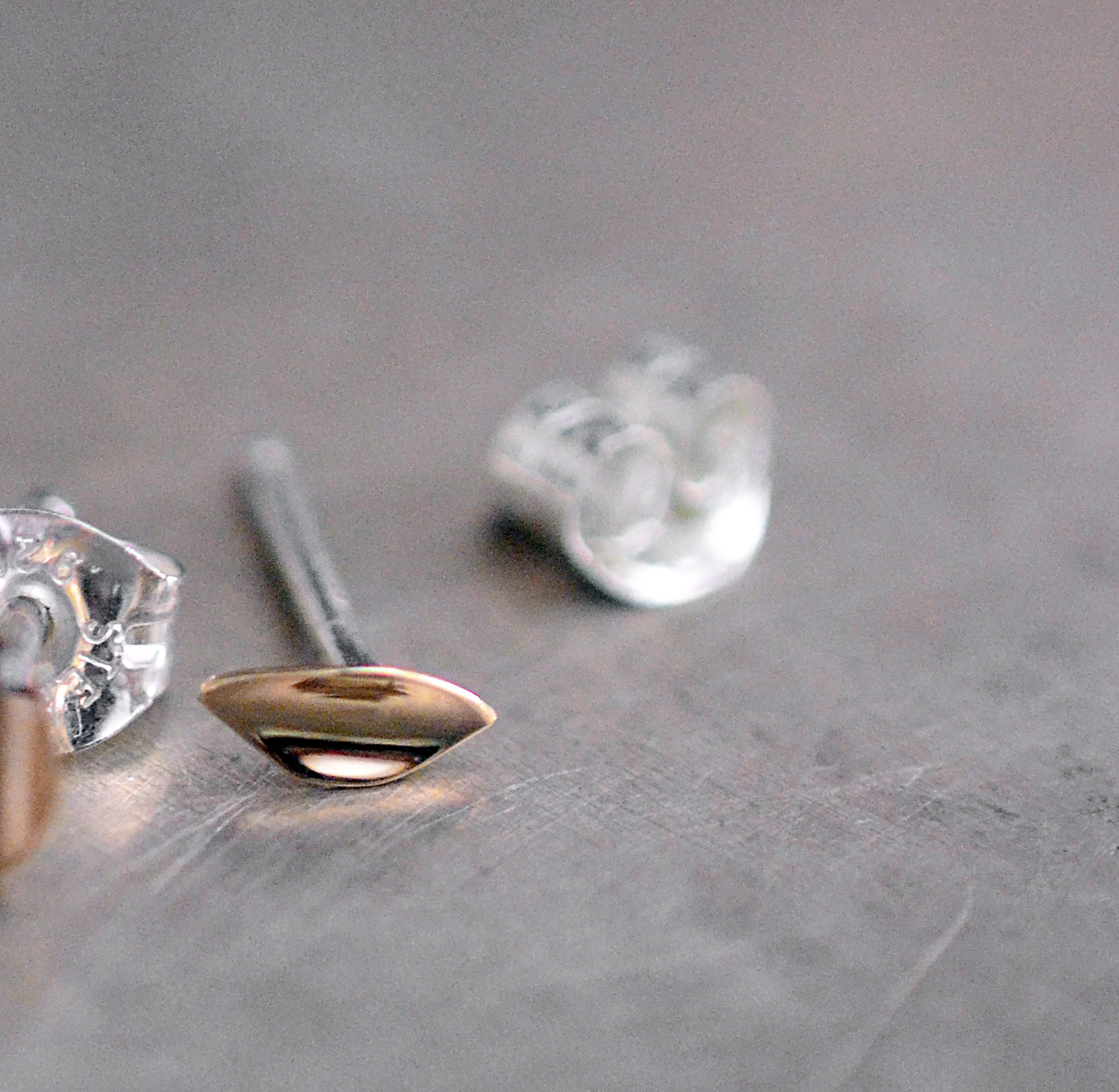 Petite Gold Leaf earrings small, 14k & sterling silver
These are my new favorite everyday earrings! A solid 14k yellow or rose gold leaf adds that perfect sparkle to your earlobe.

The 14k gold leaf is hand cut and formed with a wonderful, natural curve and polished with a bright glow. The earwire and backs are bright silver. These are petite earrings, the gold leaf is meant to be a subtle detail.


*Leaf measures 1/4"

*pieces may vary slightly in size as each item is handmade.

All pieces are made in my home studio using sterling silver and natural stones. Every piece is shipped with a gift box.